Overview of Grasse in 1911
Support the socio-economic local fabric
We believe that companies have a role to play in economic and social development of the jurisdiction(s) where they operate.
Each day we confirm our commitment on local economy by encouraging local provider agreements.
We participate to collective actions for environment and sustainable development. These operations help to boost the economic activity where companies can find synergies and participate to a sharing of good practices ( Aroma'tri operation, Performance Globale 06, Cap EF )
We support initiatives to help in the fight against poverty.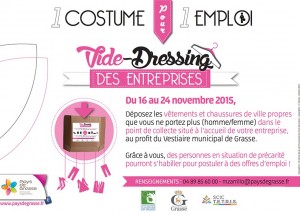 We want also to create links with local secondary and higher education institutions by animating courses, sponsoring promotions or even by welcoming interns. Our goal is to participate in young people training and their good integration in professional life.
Ensure the safety of our activity and our warehouse.
Given that we are located in a sensitive industrial area, our activity and products that we handle require us to manage the risks related to the storage and the transport of dangerous goods. We have to be responsible for the savety of our facility and our business.
Our priorities:
Fire-fighting
Employees awareness of risks related to our profession
Maintenance of our equipment
Security of access to our warehouse