Contribute to the construction of a responsible model for the flavor and perfume sector
We want to be in solidarity with traditional sectors respectful of the environment and people. Our goal is to provide an equitable sharing of the fruits of the work done throughout the sector, from the farmer to the final retailer.
Iris root (Iris Pallida)
We are partners since 1983 of the " The Associazione Toscana Giaggiolo " Tuscany cooperative founded in the 80s and regrouping small producers of roots of Iris, olives and vines.
The iris root is a popular raw material in perfumery. The essential oil extracted from it (called "butter") has a flowery, heavy and woody fragrance that can be used in both traditional or niche perfumery applications.
The Tuscan origin of iris roots is a guarantee of quality as a result of the specific crop variety (Iris Pallida), also due to the soil and climate conditions which characterized the territory and to the ancestral know-how perpetuated through generations.
Environmentally friendly production
Protection of the ecosystem
The iris is associated with the olive tree repels flies.
The cultivation of iris is non-mechanized; manual removal preserves the soil and on a broader terms the ecosystem. Root peeling and harvest are manual too. Drying is made naturally by the sun.
Our partner guarantees cultivation without pesticides.
Finally, the cooperative and family mode allows a fair remuneration to producers.
We offer the shelled and unshelled iris white and black iris of the cooperative. For more information, do not hesitate to contact us.
The Moroccan Neroli essential oil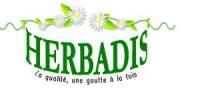 In 2008, have beginning to work with the Moroccan firm HERBADIS, a family business that manufactures Neroli essential oil.
Neroli essential oil is extracted from the flower of citrus aurantium or bitter orange, a traditional cultivation in Morocco.
In the framework of a tripartite partnership associating Herbadis and the Moroccan State, bitter orange is cultivates on land leased to the Moroccan State, to ensure the extraction of the oil in a newly built factory complying with European and international standards concerning quality and environment. The production of bitter orange is guaranteed without pesticides.
Objectives of our initiative:
Quality and traceability of the raw material behind finished products intended for each of the partners / customers.
Availability of the raw material, as well as stability of its prices and, at the same time, our protection against the ups and downs of the market and the manipulation of speculators.
Quality control: partners / customers will have access, at any time, to their respective plots for audit purposes.
Economic and social development support of local populations as part of a development stimulating strategy instead of an assistance strategy.
Creation of scholarships to fund graduate studies of children from surrounding schools.
Up to now, the project has not been implemented due to: political and economic unstable situation in the region, difficulties encountered by the company Herbadis and lack of a sufficient number of customers willing to invest in a cooperative project.