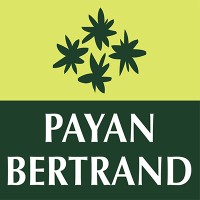 Payan Bertrand – payanbertrand.com
History
From the very beginning, the company focused on the treatment of local aromatic raw materials such as jasmine, rose, violet leaf or mimosa, then widen its expertise on imported raw materials such as patchouli, tonka beans, ambrette, styrax, etc.
The company has constantly improved its production tools : from distillation, the company focused then on new techniques such as enfleurage then on volatile solvent extractions in the twenties.
The company then developed fractional distillation techniques in the fifties and more recently the molecular distillation.
This expertise allowed the company to succefully launch well known products such as Flouve (Fern oil and absolute) and many more…
More recently, and with the strong growth in the flavour market, the company developed a wide range of natural ingredients such as fish extracts and natural fractions such as ambretolide or octyl butyrate.
Certifications
HACCP
Organic range
Kosher Certification
Halal Certification

Frutarom – www.frutarom.com
History
Established in 1933, Frutarom Palestine Ltd., as it was initially known, combined the cultivation of aromatic plants and flowers with the extraction and distillation of flavors, fine ingredients and essential oils. The company's foundation was promoted by Professor Haim Weizman, the first President of the State of Israel and a known chemist.
In 1952, the Company's assets were purchased by Electrochemical Industries (1952) Ltd. ("EIL"), an Israel-based industrial chemicals manufacturer, resulting in Frutarom becoming a division of EIL.
In 1973, ICC Industries, an international industrial holding company based in the United States, acquired ownership of EIL.
In May 1996, the Company was spun off from EIL, becoming a public company listed on the TASE. ICC Industries remained its controlling shareholder following the spin off.
The Company was added to the TA100 Index of the TASE on 1 January, 2003 and in 2005 became listed on the London Stock Exchange.
During the mid-1980s, Frutarom came under new management and adopted a strategy aimed at increasing the Company's operations worldwide, in order to become a major multinational flavor and fine ingredients company.
In the late 1980s, Frutarom made a strategic decision to expand its growth through acquisitions.
In 2006 Frutarom achieved an impressive milestone and became one of the 10 largest global flavor & fragrance companies.
Certifications
The company is certified  ISO 9001 : 2008, ISO 22000 : 2005 and applies the HACCP approach.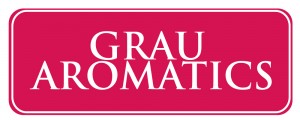 Grau aromatics – www.grau-aromatics.de
History
In the year 1891 Heinrich Grau and August Locher founded the Chemical Factory "Grau & Locher" in Schwäbisch Gmünd, at that time located in rented premises. In 1897 however, a new factory could already be built on own ground in Bismarckstreet. The main line were chemotechnical products like dubbin, shoe polish, floor polish, soap powder and insecticides.
After the First World War and the hard years of the inflation the brothers Waldemar and Leonhard Grau took over and the firm's name was changed into "Gebrüder Grau & Co.". Besides the chemotechnical products some cosmetic products were added to the line. At the end of World War II for instance they brought out the first german foam bath in 1946.
With Heinz Grau the third generation followed in the management of the firm in 1958. Being a chemist himself, Heinz Grau soon recognized that the firm's future lay more in the field of raw materials than of finished products. Emulsifiers were developped for perfumery and cosmetics, then herbal extracts and active substances, and in the 1950s the production of fragrance-chemicals, perfumery specialities and flavour-chemicals began.
In 1979 the firm's name was changed into "GRAU AROMATICS GmbH & Co. KG", considering the great importance aroma chemicals had now for the fragrance and perfumery industry.
In January 2003 the nephew of Heinz Grau, Markus Grimminger, joined the company as partner and managing director.
GRAU AROMATICS accepts the challenge and recommends itself as a reliable supplier for the perfumery, fragrance, cosmetic, soap and detergent industry. A worldwide network of representatives is at our customers' disposal for an excellent service and to meet all requirements of the market.
GRAU AROMATICS is well prepared for the future with creativity, innovation, modern equipment, first class analytics, high flexibility and excellent service to achieve total cutomer satisfaction.
Certifications
The company is certified  ISO 9001:2015, and applies the HACCP approach.

Sensient – www.sensient.com
History
Sensient Technologies Corporation: More than 130 years of industry leadership
Sensient began in 1882 as Meadow Springs Distillery, a maker of whiskey and gin. In 1919, Prohibition threatened the company's existence. Fortunately, Meadow Springs already had created a business selling yeast; it was packaging the product under the brand Red Star Yeast. Accordingly, the distillery changed its name to Red Star Yeast & Products Company.
During the 1960s, Red Star Yeast evolved from a single-product line producer to a highly diversified food company and changed its name to Universal Foods to emphasize its planned growth in operations. Universal Foods became a member of the New York Stock Exchange in 1977 and remains a member under the ticker symbol SXT. However, as a producer of commodity products, including yeast, frozen potatoes and bulk cheese, Universal Foods had limited growth opportunities.
In 2000, Universal Foods changed its name to Sensient Technologies to reflect its expanded focus, It sold Red Star Yeast in 2001 as part of a strategy to divest itself of unprofitable commodity businesses.
Sensient is a global developer and marketer of high-performance, technology-based color, flavor and fragrance systems. They operate from 75 locations in 35 countries, serving customers in more than 150 nations and generating annual revenues that surpass $1.5 billion.
Sensient continues to serve the food and beverage industries as a leading supplier of advanced technologies that help theirs customers bring natural and artificial flavors and colors to their products. In addition to the traditional food and beverage markets they supply manufacturers in the following industries:
Cosmetic Ingredients
Food and Beverage Colors
Pharmaceutical Excipients
Industrial Inks
These global businesses all provide opportunities for long-term, sustainable growth.
They have overcome many hurdles in our long history to become who we are today. They bridge to a new era with state-of-the-art production facilities and an ever-expanding team of highly educated industry specialists, coming from some of the largest companies across the globe.
Certifications
The company is certified ISO 9001 : 2008, ISO 14001 : 2004, OHSAS-18001 : 2007 and applies the HACCP approach.

Michael O'Laughlin, founder and CEO, established the company in Beijing in 1980.
O'Laughlin Corporation offers a palette of flavor and fragrance materials, functional ingredients, extracts and naturals.
With its shared headquarters in Hong Kong and Shanghai, the company is widely recognized for its legacy of producing natural and synthetic aroma chemicals and ingredients for the Flavor and Fragrance industry.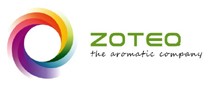 Our partner since 2020 for your gamma lactones supplies.
Certifications
ISO 22000:2018
ISO 9001:2015
ISO 14001:2015
ISO 45001:2018
Kosher
Halal

Our partner for ambrettolide, RS Shells was established in 1970 in India.
With the inception R S SHELLS has achieved positive reputation and tremendous growth in the International market by manufacturing value added products from natural resources available in INDIA.
Certifications
ISO 22000:2005
ISO 9001:2015
Kosher
Halal